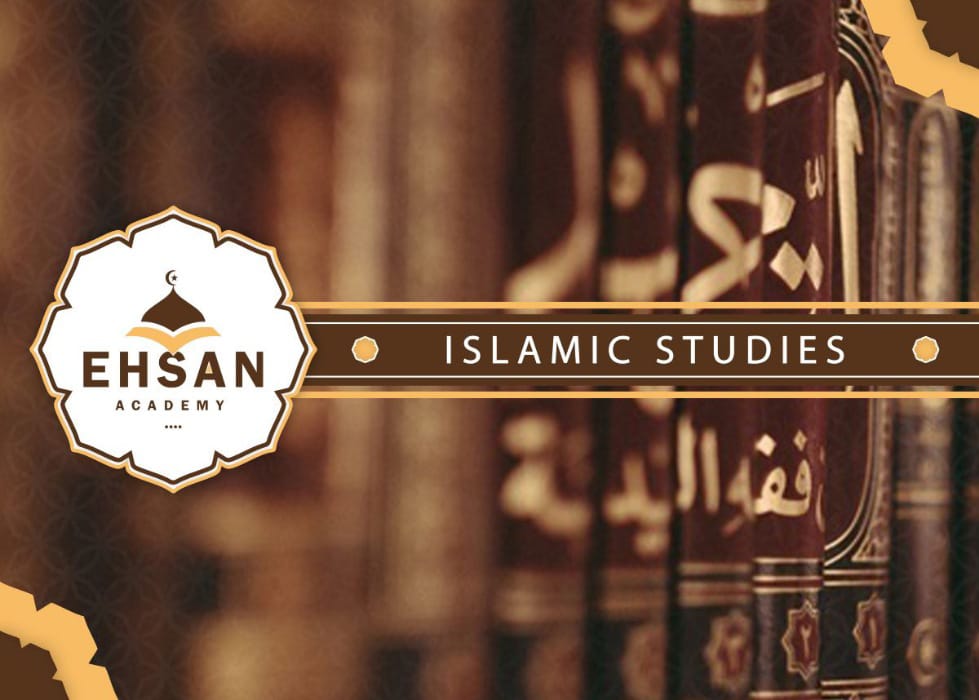 Islam Classes for Adults and Kids
Our online Islamic classes for adults and kids is an important for all of us. It contains various topics that help us in creating a great Islamic society and simplifies our lives. Islam classes for adults and kids include Fiqh, Aqeedah, Seerah, Tafseer, Hadith, the five pillars of Islam, Islamic mannerisms, Islamic ethics, Dua (supplication) and Azkar, and the Islamic social system.
If you wonder how to study Islam at home, Our online Islamic studies course will help you to attain a depth of knowledge and understanding of our beautiful religion. Ehsan Academy has made studying Islam easy with the help of excellent tutors who have gained Ijazah in their respective fields.
Undoubtedly, every Muslim should have deep knowledge of Islamic laws and Jurisprudence. Along with that, we cannot ignore the importance of Hadith and Sunnah too. Hence, this course lets you complete your Islamic study online on various important topics.
Islamic classes for adults and kids
Islamic classes for adults and kids are designed in such a way that both adults and kids can get its benefits.
This course is delivered in online one-on-one sessions or classes by certified tutors. Now, you can enjoy learning the rich Islamic history or Seerah of our beloved Prophet Muhammad SAWS anytime that you like and from any place in the world.
This course is further divided into two sections.
● Islamic studies for adults
● Islamic studies for kids
Features Of This Course:
Course Type: Islamic Studies Online Course
Class Type: One-on-one and group classes
Class Delivery: Online classes via Zoom or Skype Age: 4 to 15 years for kids
16 and above for adults
Islamic Studies Course for Adults
Study al Islam in Islamic schools for adults and kids helps you to know more about the depth of our religion. The essentials of the Islamic faith, including its history, doctrine, and practices, will be covered in an Islamic study online course. Through this course, our students will learn about Islam and obtain more about the Hadith as well as the Quran. You will also look at our Islamic history and know how Islam fits into society and how it affects the rest of the world. This area of Islamic study will give a student a deep insight into the Islamic social system.
Students will also study the numerous Islamic schools of thought and the various ways that Islamic teachings have been interpreted throughout time. Students will look at the historical contributions made by Muslims as scholars, intellectuals, and leaders.
Ehsan Academy has made learning easy by offering an online platform with certified and expert Islamic study tutors. We also provide plenty of authentic Islamic studies books that make learning more efficient.
Islamic lessons for adults and kids
Our Islamic Studies course is taught by professionally qualified Islamic tutors who have a thorough understanding of Islam. Our tutors will have an impact on them through engaging and fun learning methods to make them adore this educational journey and develop their interest in Islamic studies.
In this course, kids are introduced to the basic beliefs of Islam such as the five pillars of Islam. They learn about the statement of faith (Shahada), prayer (Salah), fasting (Sawm), giving alms (Zakat), and completing pilgrimage (Hajj). Islamic lessons for kids also cover topics such as the Names of Allah (Asma-ul-Husna) and their attributes.
Children also learn how to use the Quran, Hadith, and Sunnah as a source of guidance in their daily lives, as well as other sources of Islamic teachings.
Islamic studies courses teach children about:
● the Islamic way of life
● importance of ethics, morals, and values.
● Islamic principles of justice, honesty, respect, kindness, and their application.
● The importance of family, community, and the obligations of Muslims towards their neighbors and society at large.
● Develop a sense of responsibility towards their family, community, and society, and prepare them to be good citizens and role models in their respective communities
Importance of Islamic studies Online Course
Studying Islam brings joy to our hearts and peace to our souls. Islamic study is important
because:
● It helps us in knowing our Beautiful Deen.
● It helps us in learning about Islamic law and its application.
● We know about the rich Islamic history.
● It helps us in overcoming our day-to-day life problems with an Islamic perspective.
● It makes us closer to Allah SWT
● It shapes our personality for the better
● It helps us in making the right decisions in the light of the Quran and sunnah.
● It helps to unerstand the Quran when you start your memorization course.
● It helps us in dissociating right from wrong.
Benefits of Islamic studies for kids and adults online course with us
✓ Study al Islam from certified, experienced, and expert tutors online that are graduates from prestigious universities
✓ learning Islamic study online from your home and on your own time
✓ learning Islamic study in an amazing environment
✓ Get a customized planner under any course
✓ Studying Islam and its fundamentals with the help of audio-visual tools
✓ Regular tests and competitions
✓ Token of appreciation through certificates and virtual badges
✓ Facility of Islamic studies for kids.
✓ Facility of free trial classes
✓ Certificate upon completion of the course
✓ Availability of Islamic books, study material, and more
✓ 24×7 support service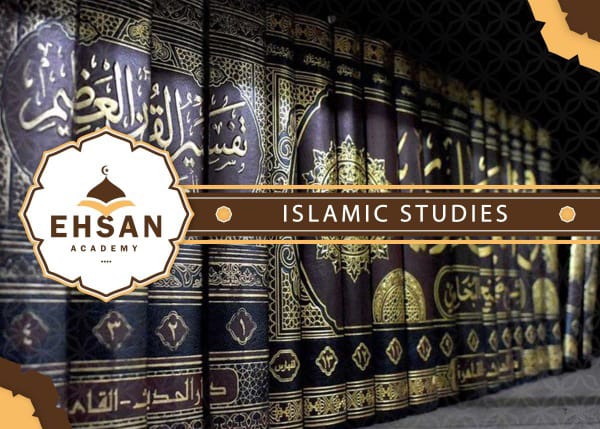 ---
(1) Fiqh
A comprehensive review of the many branches of Islamic law is provided in our course. It examines Allah's rules about actions, including:
● Wajib (Necessary)
● Prohibited (Haraam)
● Halal
● Makruh
● Sawm or Fasting
● Taharah (Purification)
● Salah
● Zakah
● Jihad
● Hajj and Umrah
● Business
● Fiqh Usrah
● Muslim Rights and responsibilities
(2) Aqeedah
Islam is based on the belief in a few basic truths:
-the supremacy of Allah
– The existence of prophets and angels
– Life, death, the afterlife
– The Holy Books
– Destiny
This is the Aqidah. It gives detailed instructions on:
● six pillars of iman
● The Islamic faith
● Shirk and Imaan
● The existence of an afterlife
● The Day of Judgment
(3) Seerah
Knowing about the life of Prophet Muhammad (SAWS), Companions, Caliphate, and more.
(4) Tafseer
● Quranic qualities
● Causes of revelation
● Understanding of the Quran and its teachings
● Quranic interpretation
● Quran narration
(5) Hadith
This section covers Islamic studies books of hadith like:
Sahih al-Bukhari, Sahih Muslim, Sunan An-Nasa'i, Sunan Abi Dawud, Jami' At-Tirmidhi, Riyad Sunan Ibn Majah As-Salihin, 40 Hadith Qudsi, and more hadith books.
(6) Four Schools of thoughts
(7) Five pillars of Islam
(8) Islamic mannerisms and etiquette
(9)Supplication, Dhikr, and Adhkar
(10) Islamic Social system
Ehsan Academy lets you study al Islam at your convenience. We provide you with free will to either take the whole course or get it customized to your chosen topics!
Islamic studies for kids start with simpler topics and then level up to learning about complex topics and issues.
online islamic courses for beginners are taught by our expert tutors that help shape your personality,
give you a clear understanding and increase your knowledge to use in your life. This course will strengthen our bond with Allah and help us live righteous life.
Introducing Islamic studies for kids is another beneficial step towards making their future Islamically sound and amazing!
So join today or opt for the free trial classes!