In a world of chaos and uncertainty, the only source of comfort and guidance we can rely on is the divine book of Allah, the Quran. It holds immense power and offers wisdom and solace.
Memorizing the Quran is a spiritual journey that helps us strengthen our connection with Allah and shapes our identity as believers. It is a transformative path that we embark upon, and we long for a mentor, a online hifz tutor who can guide us every step of the way.
Finding the best quran hifz online tutor is not an easy task. It requires careful consideration beyond just qualifications and teaching methods.
In this article, we will discuss the characteristics of the best online hifz tutor and guide you in finding the ideal one who possesses the qualities you are looking for. Our goal is to assist you in finding a mentor who will not only help you memorize the Quran but also touch your heart and instill a deep love for divine revelation.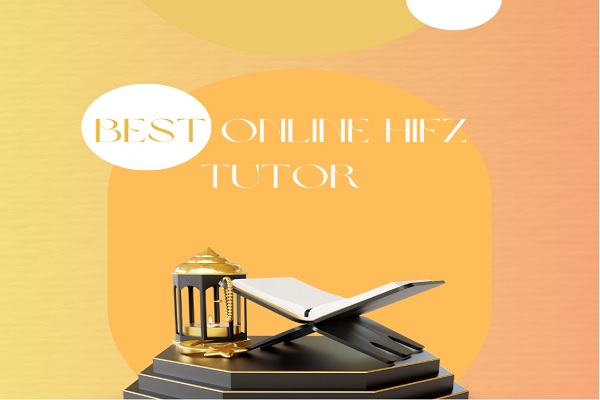 Learn Quran Online With Skilled Hifz Tutors
Ehsan Academy is best quran hifz school online that, prioritizes the comfort and wishes of students. We ensure to provide you with the best online hifz tutor who has extensive experience in helping Muslims of all age groups and regions memorize the Holy Quran.
We have a team of experienced and qualified hifz e quran tutors. We carefully select the best Quran hifz tutors for our students. Our teachers go through different stages, including tests and interviews, to become a part of Ehsan Academy.
Our skilled tutors have experience in shaping the lives of Muslims according to the teachings of Islam. We understand that a teacher serves as a guide and role model for students. Therefore, we ensure that every member of the Ehsan Academy teacher family practices what they preach.
Ehsan Academy's online hifz program whereas the teachers are qualified from tohifzp universities around the world, including Al-Azhar University. We provide special training to our tutors based on the use of innovative methods to make Quran memorization easy and interesting for kids and adults.
Additionally, their friendly nature and cooperative behavior will make the learning process enjoyable for you.
2 free classes with Quran hifz teachers
Every tutor has a unique way of teaching. We offer 2 free trial classes with two different Quran hifz teachers. This allows you to experience their teaching styles and make an informed choice in selecting the best online hifz tutor for you.
Now you can join Ehsan Academy without paying any fees. These 2 free trial classes provide you with an experience of our teaching style and help build your trust, so you can enroll in hifz classes with confidence.
Evaluation classes for all new students by the best tutors for online hifz classes.
Evaluation classes are conducted for all new students by the best online hifz tutor. We understand the importance of designing students' schedules based on their feasibility, interest, time, and mental capacity. Each student has a different learning capacity, and one study plan cannot fit all students.
Our best online hifz tutor provide individual attention to each student, allowing them to memorize the Holy Quran at their own pace. Evaluation classes are conducted at the start of the course to assess students' mental capacity, interest, knowledge, and other essential factors.
This helps us create a customized study plan and assign students to different course levels.
The customized plan covers the weak areas of study, the average hours of the course, the number of classes, and other essential details. This helps us estimate the average time required by students to memorize the Holy Quran with perfect Tajweed.
One-on-One Quran memorization classes by online hifz teachers
Ehsan Academy's tutors conduct one-on-one Zoom Quran memorization classes that focus on making the process easier and enjoyable for all students, regardless of age and gender. These classes are scheduled according to your convenience.
Our teachers provide a friendly environment to help students develop their Islamic personalities and enhance their Quranic learning.
Our teachers are flexible and offer makeup classes for students. If you miss any of your classes and inform us in advance, we will rearrange the class for you to ensure you do not miss any lectures during your Quran memorization course.
Quran Hifz Tutor Monitor your progress
At Ehsan Academy, our Quran Hifz tutors continuously monitor students' progress by identifying their weak areas of study, attendance, discipline, and other essential factors. This monitoring helps students improve and make consistent progress each month.
We also send monthly reports to parents to keep them updated on their child's progress. This allows parents to stay informed and involved in their child's learning journey.
Competitions and certificates by Online Hifz teachers
At Ehsan Academy, we believe in supporting students in every possible way. Our teachers organize various activities, including competitions among students of the same age group, to boost their morale and encourage them to give their best.
We also provide certificates and rewards at the end of these competitions to recognize and appreciate the efforts of all participating students.
Native-Arabic Quran hifz teachers make hifz easy:
We have a team of expert native Arabic tutors who possess extensive knowledge of the Quran Tajweed and the Arabic language.
Hiring the best online hifz tutor can make the hifz journey easier and more enjoyable for you. It enables students to gain proficiency in Quran Tajweed and obtain Ijazah certificates from authorized universities.
Our teachers are dedicated and hardworking, by putting the efforts & tips to best hifz quran tutors for helping students to achieve their goals. Our mission is to equip every Muslim with expertise in Quranic recitation.
Conclusion
Ehsan Academy is a leading islamic online quran hifz isnstitute that provides the best online quran hifz tutors for aspiring hafiz. Our expert native Arabic tutors make the learning process memorable and enjoyable for all students, helping them radiate with the Noor of the Quran in this world and the hereafter. Quran hifz tutors conduct one-on-one Zoom classes, focusing on improving students' progress through innovative techniques, activities, and learning exercises.